Aerospace
Forging dies for titanium, aluminum and steel components. Premium quality steel for superior applications.
Sophisticated vehicle concepts and highly complex drive technologies are the result of constantly increasing requirements in an innovative and fast-growing branch of industry. Finkl Steel offers technological innovation, ultramodern production and processing of special steel for aviation.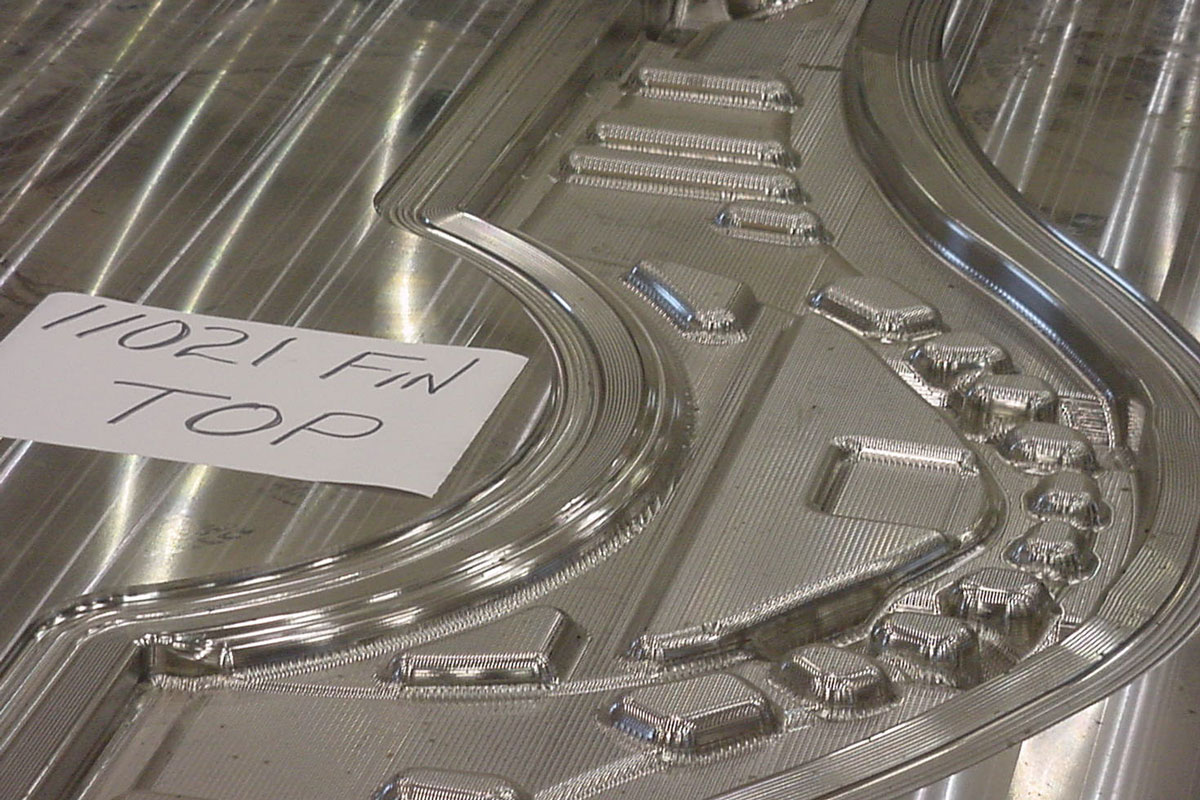 Die Steel for Aluminum and Titanium Forgings
Today's airplanes are constructed from lightweight aluminum and titanium structures forged for ultimate mechanical strength. These forgings are shaped using high quality dies provided by Finkl Steel and machined to hold the impression of the eventual part.
A secondary remelting process ensures cleanliness to meet the strictest AMS and industry specifications. Available in weights up to 35,000 pounds, and supplied as die blocks, bars, and custom forgings.